Darryn L (N.B.S. Graduate, current bartender at Manhattan's of Camarillo)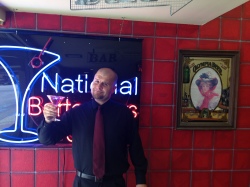 After much contemplation, I decided to attend the school and I recommend it! The training was great and prepared me well to not only work as a bar, but to be a manager too! I never was the school-type, and I never really was that good at memorizing. Passing the written exam helped me with my confidence and the instructors were very patient! The instructors were really good too! They were funny and kept me engaged the entire time! They not only taught how to make drinks, they gave me advice on customer service, tips for memorizing drinks, dealing with customers, and I feel they well-prepared me for the work! There is a written exam, and a practical exam at the end of the course. The written was the easier of the two. I passed the practical exam- a timed test to make some drinks in a certain amount of time..the test was not easy! Preparing for it, prepared me well for working at nightclubs! Everything I need to succeed was included in this course! After I passed the course, the school connected me to some excellent opportunities! I was confident during my interviews, and I landed my first job 2 days after this course! Currently I am a bartender at the amazing Manhattan's of Camarillo…I now enjoy the $$$, social connections, and music in my new job! I'd rather do this than a deskjob any day!…If you're on the fence about this class, I recommend it! -it helped me out a lot!
Sammie I. (N.B.S. Graduate, current bartender at Beverlees)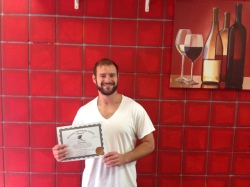 Dear N.B.S.
Scott. Paul, Eddie, you are running an awesome school! You're also great motivators too. The instructors take great pride in teaching the courses. Their experience really shows through. As for job placement, Paul is the best! I literally started working days after graduating, and currently make $15 an hour plus good tips.
Basically what I'm trying to say is this…you definitely give students the tools to get & keep a good bartending job.
Nicole B. (Bartender at Senor Gomez/Tilted Kilt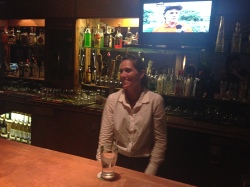 Thank you so much for making National Bartenders School the best! The place is fantastic, the classes are instructed well and you guys are so nice & easy to work with. I would definitely recommend anyone wanting to learn bartending to come to this school!
I know I got lucky but I still can't believe I was hired the day I graduated at Senor Gomez!!! "Baby come back" is now my favorite song!
Daniel W. Lead bartender with Mr. Bartender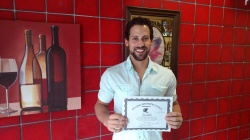 To all future N.B.S. students:
I want to take a moment to tell you why taking this class is a good idea.
I took this class last September and I had a great time while learning a good trade. The staff at N.B.S. is great! They help you from beginning to end. They help you learn what you need to know to become a great bartender.
The job placement is great. She will hook you up with job leads to help you find a job.
I am glad I took this class, I have a good job where I meet good people and I have fun at the same time.
Starr -owner of Starrtenders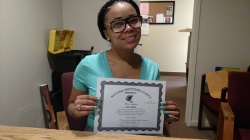 Paul's school literally changed my life! I love the money I make as a bartender and I wish I had done this years ago.
This is the most fun I have ever had at work!